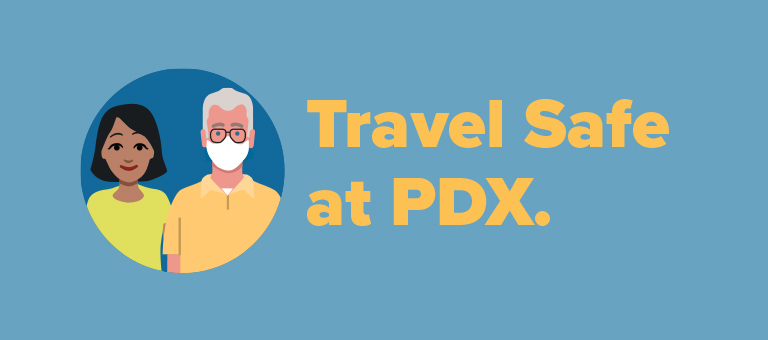 Travel Safe at PDX.
The health and safety of travelers and employees is our top priority at the Portland International Airport (PDX). For the last few months, we have been working closely with public health partners to respond to and slow the spread of the Novel Coronavirus (COVID-19).
While PDX is still pretty quiet, we are open and our passenger numbers are rising slowly each week. And we've been doing everything we can to make sure the airport is a safe and welcoming place for all when travel picks up again. When you're ready to fly, the airport might look a little different than your last journey. Here is what you can expect the next time you come to PDX.
What We Are Doing For You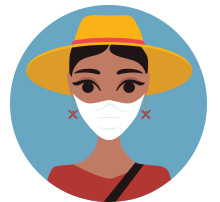 We have new rules and guidelines to help you travel safe.
Face coverings required: Face coverings are required at PDX, except for children under the age of 2 and people with medical conditions that prevent them from wearing a face covering. Face coverings should cover your nose and mouth. Many people with coronavirus don't have any symptoms, which means they can unknowingly transmit it to others. If we all wear cloth face coverings, we'll slow the spread and save lives. Don't worry, we can still see you smile underneath the mask.
Picking someone up? If you are picking up a passenger, wait for them outside. We're limiting the number of people inside the terminal to minimize congestion. We know some travelers need a little assistance getting on their way. If that's the case, you are welcome to step inside and give them the help they need.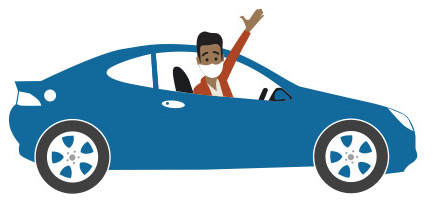 More cleaning: We've increased cleaning in our high-touch areas – like the escalator and moving walkway handrails, food court tables, and bathrooms. Our handrails are being cleaned 8 times a day – and that number will increase when travel picks up even further. We continue to disinfect these areas with hospital-grade cleaning products.
More hand sanitizers: We already had more than 50 hand sanitizer stations located throughout PDX. We added 35 more stations that dispense hand sanitizer containing at least 60% alcohol. For your benefit, the TSA also is allowing one 12 ounce hand sanitizer container per passenger at this time.
What Our Partners Are Doing
Please note that ride-shares, taxis, airlines and other airport partners like the
Transportation Security Administration (TSA)
have implemented their own guidelines and protocols. Be sure to check in directly with these partners for additional travel tips and rules.
What You Can Do to Help
It only works if we all do it. Here's what you can do to protect yourself and others.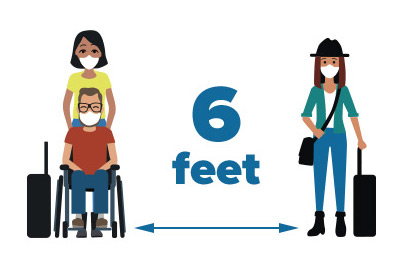 Stay 6 feet apart whenever possible: For any visual learners, 6 feet is about the length of two suitcases. To help you keep your distance from others, we rearranged gathering spaces, like our food court areas. We also installed "sneeze guards," which provide extra space between you and airport employees.
Go touchless where you can: You can check into your flight online and download the boarding pass to your phone. And don't forget your water bottle…you can refill it at any of our touchless refill stations located near most restrooms.
Monitor your health: You know your bodies better than anyone. If you are feeling sick, please stay home and rebook that flight. We hope you feel well again soon.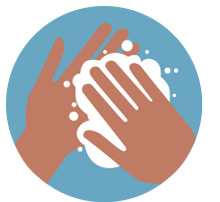 Wash your hands: Washing your hands with soap and water is the best way to avoid getting sick. So when you pass a restroom at PDX, step inside and sing a little tune as your scrub your hands and fingers for at least 20 seconds.
Taking care takes time. That's why we recommend you give yourself a little extra time the next time you're flying out of PDX. As always, we'll do our best to get you on your way as quickly and as safely as we can!
Answering your questions
We know the local, national and global travel restrictions in place can be confusing. Below are some of the most frequent questions we are hearing about air travel. If your question isn't answered below, please call or text our customer service team for more details: 503.460.4234.