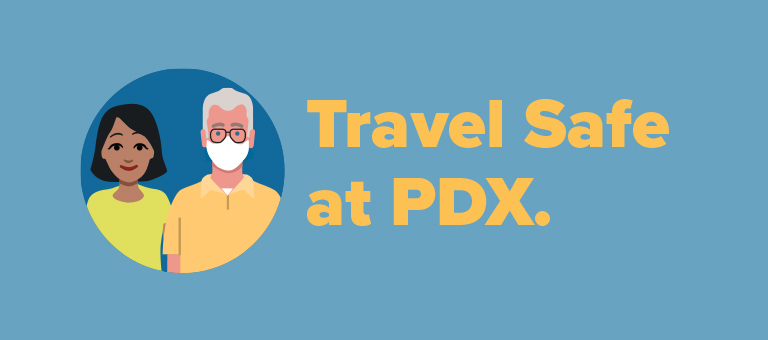 Travel Safe at PDX.
Hello, PDX traveler. We're so happy you're here.
Your health and safety is our top priority at the Portland International Airport (PDX). As communities continue to respond to COVID-19, we're doing all we can to make the airport safe and welcoming for everyone.
It's probably been a while since you stepped into PDX. You should know that the airport might look a little different than your last journey. Here is what you can expect the next time you fly.
---
MASKS ARE NOT REQUIREd

Masks are no longer required at PDX, though anyone who wishes to wear one may do so. We recognize that travelers and airport employees may have mixed feelings about this change. We ask that people be kind and respectful of a person's individual decision to wear a mask or not.
---
DOCUMENTS YOU NEED
Some destinations require a confirmation that you've been vaccinated or don't have COVID-19. Here's what you need to know.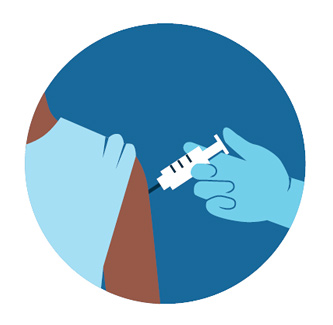 Do I need a vaccine card or passport?
Are you vaccinated against COVID-19? That's awesome! Some countries are starting to require vaccine cards upon entry. You don't need one to get into Oregon, but you should check in with your airline to find out what's needed at your final destination.
I'm vaccinated. Do I need a negative test?
Many places still require a negative test, even for those who have been vaccinated. Check with your airline to see what you need at your final destination. Want a COVID-19 test before you fly? PDX offers on-site testing for travelers, but appointments are required. Visit the Carbon Health website to learn more.
---
DID YOU KNOW: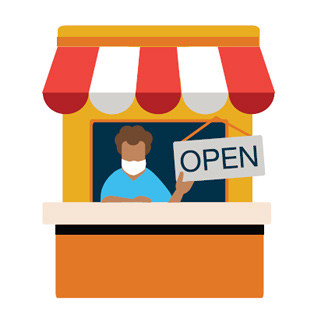 What's open at PDX

Shops & Dining
Most of our shops and restaurants are open, but their hours may be limited. Due to staffing issues, we have limited concessions options in the evening hours. You may want to bring snacks if you're flying at night. We're keeping everything up-to-date on our website.
Airport Services
A few other locations are still closed, including our children's play areas and the Hollywood Theatre (but it's returning soon!). The Alaska Airlines Club Lounge and Delta Sky Club are open. All other PDX airline lounges are closed at this time.
---
Yes, thanks for asking! You'll probably notice
a few construction projects
as we upgrade and update PDX. Some of the paths to your gate have moved. Give yourself plenty of time to navigate these changes. The good news? If you arrive early, there's great
food, drinks, and shops
waiting for you after security.
---
Answering your questions

If your question isn't answered below, please call or text our
customer service team
for more details: 503.460.4234.