Storage & Mailing Services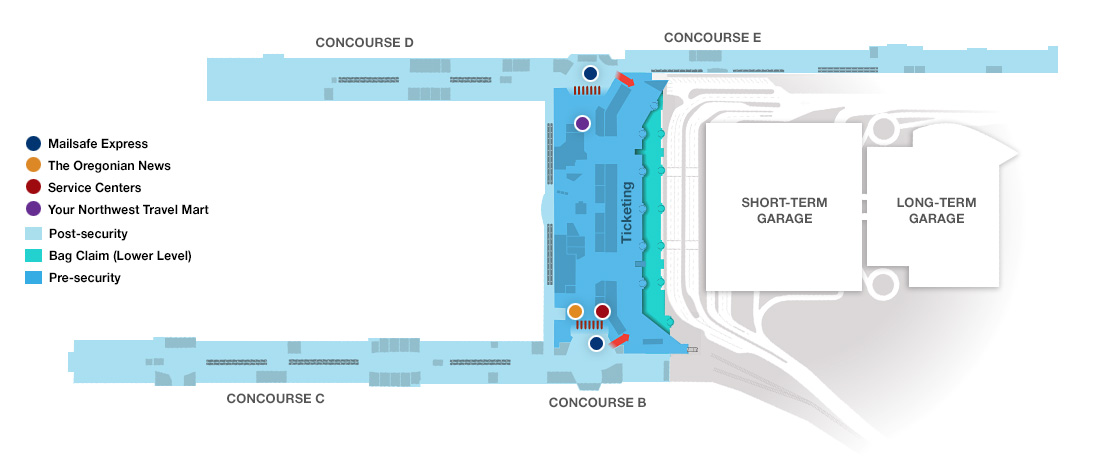 Portland International Airport offers mailing services, and baggage storage and delivery. Mailing services include a Mailsafe Express mailing station at each security checkpoint which allows you to mail prohibited items back to your home (or destination) if you accidently bring them to the checkpoint. Envelopes as well as first class and postcard stamps can be purchased pre-security at the The Oregonian News store near the A/B/C security checkpoint and at Your Northwest Travel Mart store near the D/E security checkpoint. Postage stamps can also be purchased from the ATM located at the South Service Center in Clocktower Plaza (a surcharge has already been added to the cost of the stamps and no additional ATM fees are charged).
Mail drops are located at the North and South Service Centers in Clocktower Plaza. Once a day pick-ups are provided Monday thru Saturday.
You may also be interested in